As the Pentagon scrambles to find ways to save money, the Defense Department has included in its fiscal year 2013 budget request a bombshell – increasing beneficiary contributions to its health care programs.

The Defense Department's health care network – known as TRICARE – provides a range of benefit plans to active duty military personnel, their dependents and survivors and military retirees. And like private health insurance programs, the costs of these benefits have skyrocketed in recent years, creating a significant financial burden for the military.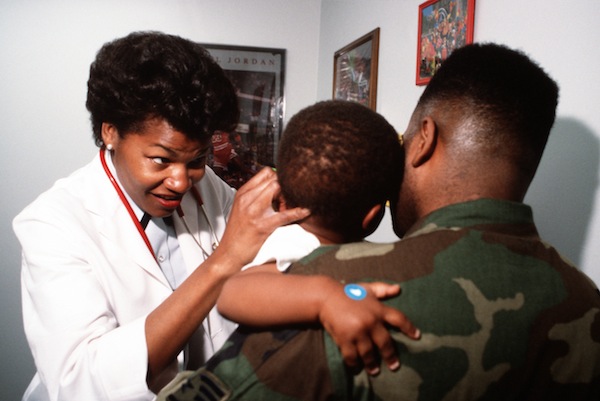 According to former Defense Secretary Robert Gates, "health care costs are eating the Defense Department alive." Defense Department health care costs have grown from $19 billion to roughly $50 billion annually in just a decade. Meanwhile TRICARE premiums have not risen since the program was founded. In addition, active duty military personnel, who don't pay premiums while in the service, continue to participate in the TRICARE program after they leave the military for private employment. The premiums they begin paying as military retirees are often far lower than those for the insurance plans offered them by their new employers. And U.S. taxpayers continue to foot the bill.

In recent years the Pentagon has attempted modest increases in TRICARE premiums and copayments to help control program costs. But benefits for military personnel are a political "third rail" in Congress, and as Secretary Gates put it, these proposals "routinely die an ignominious death on Capitol Hill."

Despite the unpopularity in Washington of such changes, the president's FY2013 budget request is again proposing increasing beneficiary contributions to the TRICARE program. The request would increase some existing TRICARE enrollment fees affecting working age military retirees (under 65 years old) and institute new ones for other TRICARE options. Prescription drug copayments would increase to encourage greater use of mail-order pharmacy benefits. None of these fees would apply to active duty personnel, survivors of service members who died while on active duty, or those who retired due to disability.

Yet despite concerns in Washington about the federal deficit, any efforts to control the costs of military benefits face an "upHill" battle in Congress.

Learn more about the TRICARE program here. For more information about federal health care spending, see our Health Spending in the President's Budget analysis.