If you remember, last weekend I was in Columbus, OH as part of the series of "Move the Money" training sessions sponsored by NPP and Peace Action. This weekend took us to Columbia, MD.

And here in the shadow of our nation's Capitol, the concerns of the people I met were very different than those of my new friends in Columbus. In Ohio, discussion focused on jobs and education. But in suburban Maryland – home to thousands of federal employees and numerous government contractors – it's all about the federal budget. More specifically, it's about sequestration.

Unless Congress and the President act, at the end of the year automatic across-the-board spending cuts required by the Budget Control Act of 2011 – known as sequestration – will kick in, cutting the federal discretionary budget by about 10 percent in Fiscal Year 2013 and by $1.2 trillion over 10 years. No one is exactly sure how the cuts would be implemented so it's hard to gage their potential impact on federal workers and businesses that rely heavily on government contracts. And there is widespread hope that Congress and the President will do something to avoid these cuts. But the uncertainty about the future is making people nervous.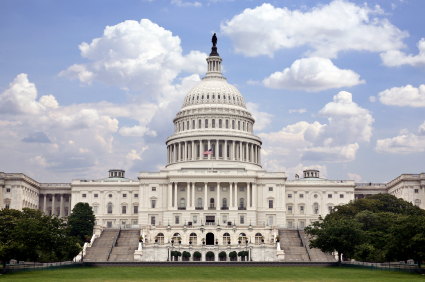 Marylanders will be watching two area members of the House of Representatives who will be at the center of efforts in Congress to avoid the upcoming "fiscal cliff" – the double whammy of sequestration and the simultaneous expiration of the Bush-era tax cuts. Representative Steny Hoyer is number two in the House Democratic leadership, while Representative Chris Van Holen is the top ranking Democrat on the House Budget Committee.

[My colleague Mattea Kramer explains the "fiscal cliff" in detail in two video Budget Briefs that you can find here and here].

If what I heard over the weekend is accurate, these two members of Congress will be getting a lot of input from their constituents in the coming days.